Personal Trainers - 6 Reasons to Hire in Newmarket
6 Easy Reasons to Hire a Personal Trainer in Newmarket
The fitness industry has been growing at an unprecedented rate lately with the adoption of innovative technologies and ever expanding education. Many Newmarket residents are taking deliberate steps to adopt a healthy lifestyle despite their busy schedules. This includes working with personal trainers in Newmarket to get on track to reach and exceed their fitness goals.
Regarding 2020 and 2021
We spent a lot of time at home last year due to the COVD-19 pandemic. Gyms were locked up, and people had to exercise in their homes with or without a trainer. Some even ditched the whole idea in no time to focus on their mental health.
Almost everyone is prioritizing their health now that gyms and other public places are opening across Newmarket and Ontario gradually. It's not surprising that new personal training facilities with state-of-the-art equipment are emerging in Canada like never before.
In case you're ready to reach your fitness goals, but you're wondering why you should hire a personal trainer in Newmarket? This post will answer your questions.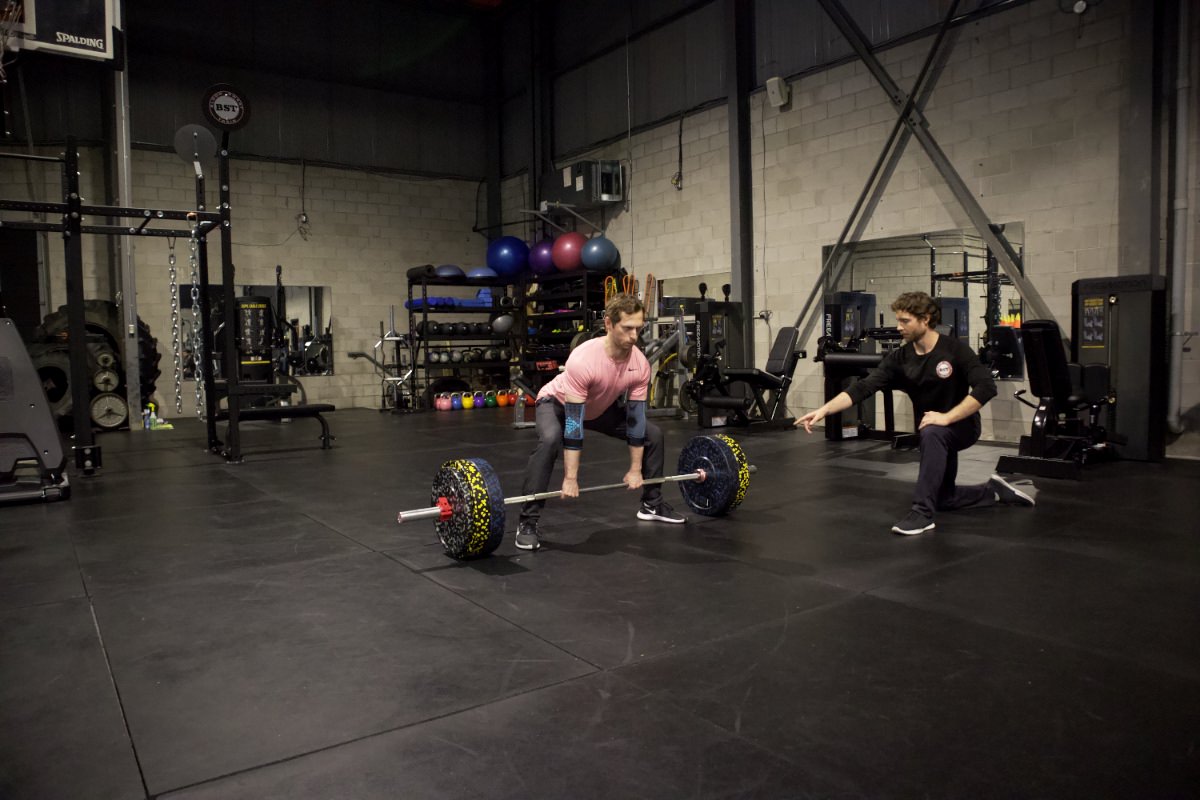 Customized Plans
Even though you can take advantage of plenty of free training programs online, their major downside is that they are not specialized specifically to you. Personal trainers have worked with different individuals and understand that relying on a one-size-fits-all approach won't cut it.
This is why personal trainers, like Blood Sweat Train in Newmarket will take note of certain factors before designing a fitness program that will boost your performance. The program will be built around your needs, personality type, goals, objectives, and actionable steps to achieve them.
If you've been trying your best to exercise for weeks but there's nothing to show for it, this is a sign you need to switch your training plan. A professional personal trainer will help you unravel areas that need improvement and develop a robust plan.
Always feel free to share your needs and expectations so that both of you will be on the same page.
A Wealth of Knowledge and Expertise
The best personal trainers in Newmarket often go through rigorous training before they can start offering their services to clients. Accredited institutions will rarely issue them certificates if they fail a personal trainer course.
It's easier to achieve your goals when you're in safe hands. These trainers have a wealth of experience and knowledge in other areas apart from health and fitness. Here are other ways they can help you:
Offering suggestions regarding the right supplements to take to maintain a healthy lifestyle.
Sharing insights on how to improve your nutrition.
Give you access to various training methods and equipment.
Minimize Injuries
Injuries are inevitable when you exercise consistently. However, the key to minimizing them is to maintain correct form. Your trainer will introduce you to techniques that will make your training effective so that you can achieve your goals within the allotted time frame.
They will steer clear of techniques that can affect your workouts adversely. With this approach, there is a better chance of recovering quickly even if you sustain injuries. Your trainer will also alert you when it's time to stop working out to avoid workout burnout.
The fact that you have a certain health condition shouldn't stop you from exercising. The most important thing is to recognize the best approach so that your routine won't aggravate your condition.
A Healthy Dose of Motivation
Having a healthy dose of motivation can go a long way when working towards any goal. A lot of people were excited to start their workout routine earlier this year, only to quit later on. After careful observation, people who had no trainers made up the larger percentage.
A personal trainer will offer you support at every step of the way instead of only the moment you start working with them. Bear in mind that there is no room for excuses or mediocrity when you sign up for their services – it will no longer be business as usual.
Your confidence level will get a boost as you understand the right way to perform your exercises. This confidence will permeate into other facets of your life and help you see challenges in a different way.
Another effective way to keep you motivated is to vary your workouts. Personal trainers know how and when to switch things up without losing steam. You're bound to find the right trainer in Newmarket regardless of your fitness level.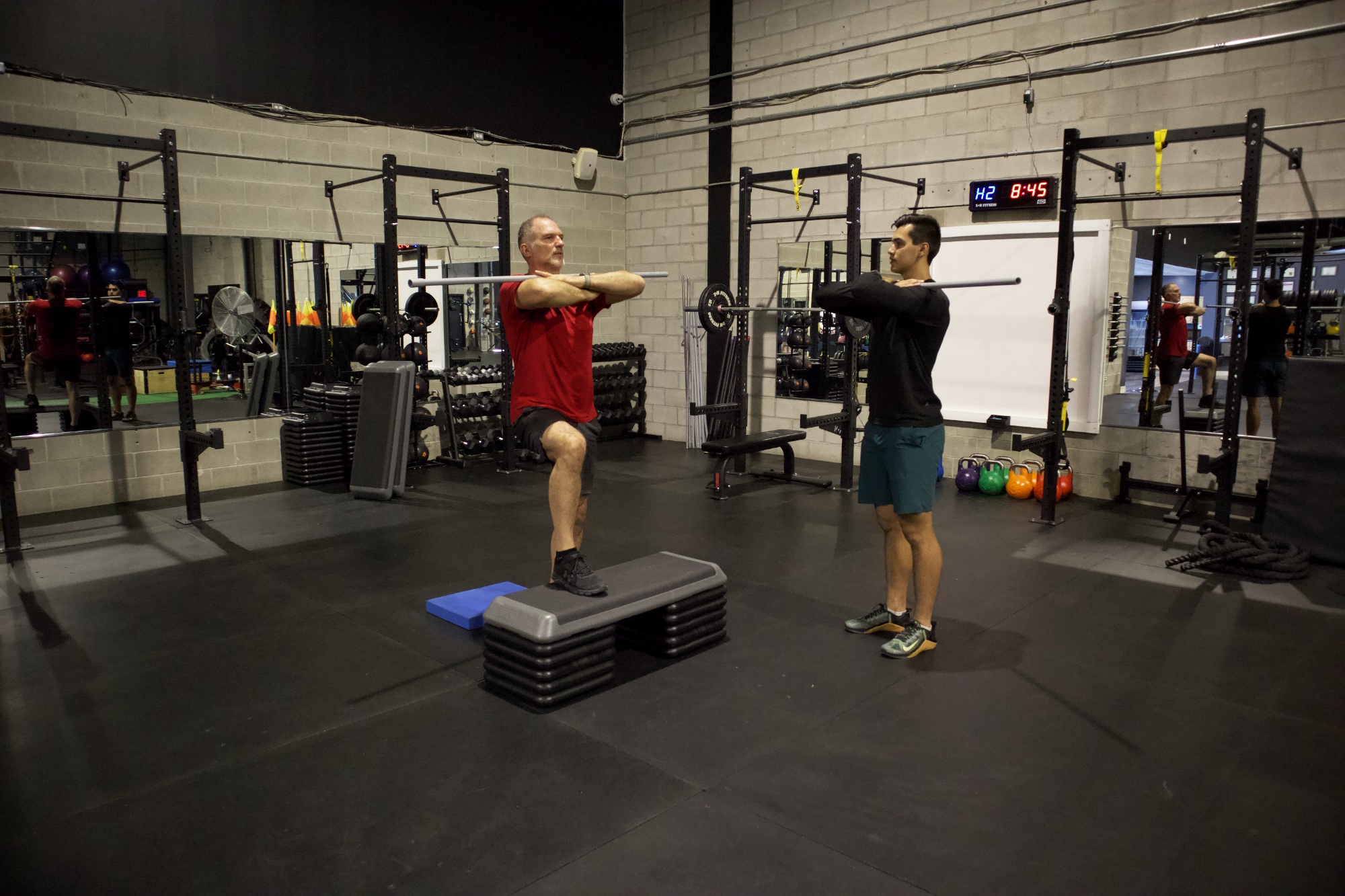 Improve your Mental Health
The benefits of hiring a personal trainer go beyond improving your physical health. With time, it will also reflect on your mental health.
Many Canadian have been battling different mental health conditions since last year. Nevertheless, the pandemic took its toll on the mental health of millions of people. Sadly, some fell into depression, and high suicide rates were recorded in several countries.
The good thing is that subscribing to the right personal training plan will get you covered. You'll feel more accomplished and happier as you reach and celebrate each milestone.
Accountability
Lastly, hiring a personal trainer will encourage you to be more accountable compared to handling it on your own. They will ensure that you stay on track because you'll have to send reports to them from time to time. These will come in handy to analyze your performance and evaluate your progress.
Steps to Take when Hiring a Personal Trainer
Taking a personalized approach is the best way to meet your fitness goals and get the most out of your plan. Now that you're ready to make that move, here are some steps you should take.
Set Your Budget
The number one reason why some people are reluctant to work with Canadian personal trainers is the 'supposedly' hefty price tag. Truth be told, getting quality training service isn't expensive, and you can always find an option that will suit your budget.
Once you discover the right trainer, you may be eligible for a discount.
Don't be Fooled by Social Media
It's common for some personal trainers to claim that they are experts and may even share glowing reviews on their websites or social media platforms. It's advisable to look beyond the glitz of social media and do your due diligence.
In short, the number of followers a personal trainer has on Instagram shouldn't influence your decision.
Define your Goals
Some people often make the mistake of designing broad or unrealistic goals. Your fitness goals must be clearly defined but not complicated. Endeavour to discuss your goals and objectives with your personal trainer early on.
The Blood Sweat Train team in Newmarket has what it takes to help you achieve your fitness goals. It doesn't matter whether you want to lean out, maintain a healthy weight, or build big muscles. Over the years, they've worked with different individuals, so it's easy for them to determine the lifestyle habits and routine that suits you.
Contact Information:
Blood Sweat Train
210 Pony Dr Unit 2, Newmarket, ON L3Y 7B6
(905) 235-0212
https://bloodsweattrain.ca